98% of patients have found success with implant dentistry.
WHAT ARE DENTAL IMPLANTS?
Restoring function back to your smile.
They have become the preferred standard of care when replacing missing, damaged, or deformed teeth. Dental Care Of Sumner is Sumner's top choice for dental implants. We utilize the latest in guided implant technology by using a Cone Beam CT scanner.
The implants are titanium posts that screw into your jawbone to replace the root of your missing tooth. They can be used in the following ways: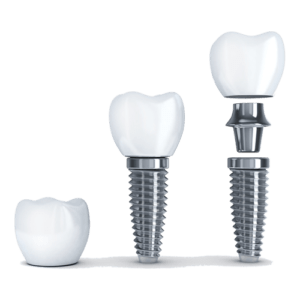 BENEFITS OF DENTAL IMPLANTS
Implants vs Bridges – Who Wins?
You always have options for different kinds of treatment. We will, of course, present you with the most ideal option, but we will do our best to find other more economical ways to help you achieve your goals.
Here is how dental implants compare with dental bridges:
Find out how dental implants can boost your smile and restore your health.